How to add the discord bot?
To get started, you must click on your name in the top right corner and go to Settings and then to Discord Settings.
caution
Please ensure that you have Manage Server, Administrator or Owner permissions.
Select a Discord Server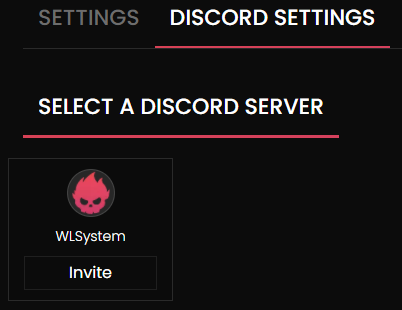 By clicking on the logo of your discord, the button Add the bot your server will appear. Then by clicking on this button, a discord authorization window will open for you to authorize the bot to join your server with the permissions we request. Bot will join and create its role.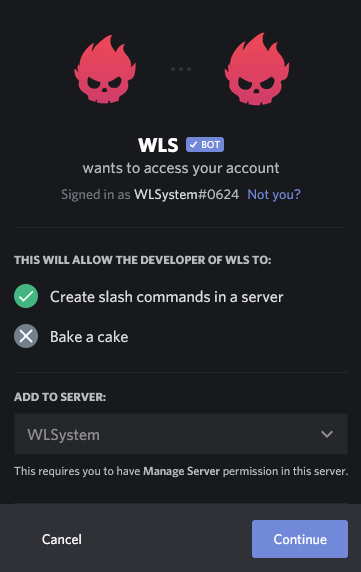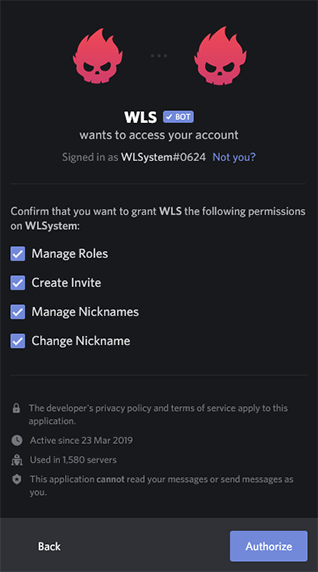 Verification Settings

Gives a role to your Discord users if they are linked to their WLS account.
info
Please note that you can change the configuration of a server once a day.
caution
Please ensure that the WLS role (which is the one automatically assigned to the WLS bot) is greater than the role you want to assign.